Vapour2 PRO Series 3 Loose Leaf Tobacco & Dry Herb Cartridge
Regular price £17.25 Sale
Dry Herb Vaporizer Cartridge
The V2 PRO 3 Loose Leaf tobacco and Dry Herb Cartridge was developed using the best electronic cigarette technology after extensive research. This includes auto-sensing electronics and magnetics which ensures one device is capable of all your vaping needs.
Flick out the magnetic E-Liquid Cartridge and simply drop in the Loose Leaf tobacco Cartridge.
The tobacco/dry herb cartridge for The Series 3 utilises conduction heating to "warm" loose leaf to the optimum vaporizing temperature to give you a fantastic vaping experience. No combustion!
The cartridge capacity is about 385 cubic millimetres.
For best results use a small grinder (to increase surface area) and fill the chamber to half full.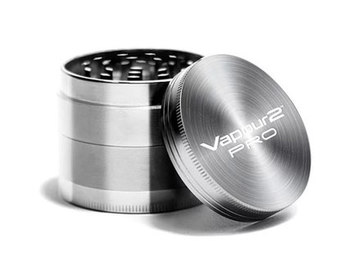 Vaping Tobacco
Vaping tobacco or vaping dry herb using our heat not burn technology will not give masses of vapour, nicotine (and active ingredients in dry herb) when vaporized is colourless so there is not much to see! But you will certainly taste and feel your tobacco while vaping. If you would like vapour why not try dripping a few drops of zero nicotine e liquid on to the loose leaves in the cartridge to moisten them slightly.
The loose leaf cartridge takes approximately 30 seconds to heat up to the optimum temperature. Fill the tank to the correct level with your favourite tobacco or dry herb and vape for one cycle. You will find that with many tobacco and dry herb products you can vape through a second cycle, use the tool supplied to stir or mix the content between cycles. 
.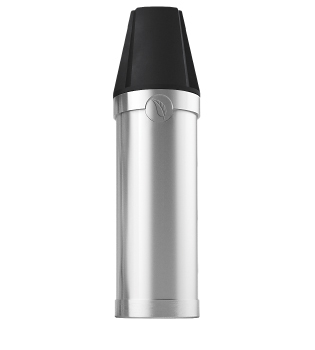 The average life expectancy of the Vapour2 Pro Loose Leaf Cartridge is also very subjective to each user. There are some factors that come into play: the moisture of the tobacco in the cartridge, frequency of use, how often or not the cartridge is cleaned, general care, etc. Provided that your Loose Leaf and Wax cartridges are properly cleaned after every use it is expected that it will last several months before needing replacement.