Vaping with a pre-filled cartridge may be one of the easiest ways to get the nicotine fix you need, as they already contain the coil and vape juice! All you need to do is screw in the accessory and away you go. Thin in nature, lightweight and with a cylinder shape, they are packed with flavour plus provide a strong throat hit to mimic the sensation of smoking. A cartridge vape is a go-to for so many beginners due to these factors and often provides slightly less e-liquid capacity between 1.5ml and 1.9ml.
Because of their dimensions, and how the kit looks when put together, a vape cartridge kit looks very similar to a real cigarette. But as they don't contain dangerous toxins like tobacco found in a cigarette, it's considered a better alternative for UK vapers. You can get different nicotine strength options too for convenience, as well as CBD, but for the purpose of this review, we're going to investigate the best cartridge vape flavours the market has to offer in 2023.
How is a Cartridge Vape Different From a Vape Pod or Tank?
Simplicity. That's the name of the game with cartridge vape kits and the individual cartridges that you attach to each battery. The range of flavoured prefilled cartridges we're going to review today is from Vsavi, which slot into place easily by screwing into the battery from the same brand.
Each contains a mouthpiece connected at the top to inhale, it's good for hygiene purposes and means you don't need to clean or change the e-liquid, coil or mouthpiece yourself. Some batteries come with buttons to manually activate the device, plus there is the option of automatic activation too.
With 14 different flavours to choose from, ranging from tobacco to cherry, you can pick the flavour profile from a long list, depending on the stage of the nicotine cessation journey and personal preference based on what taste you like the most from vape juice. But bear in mind you can't refill the cartridge once it's empty or loses its flavour. Instead, you simply swap for another.
Below you will find our top picks for flavours based on testing, the current bestsellers and reviews left by customers.
5 Best Cartridge Flavours from Vsavi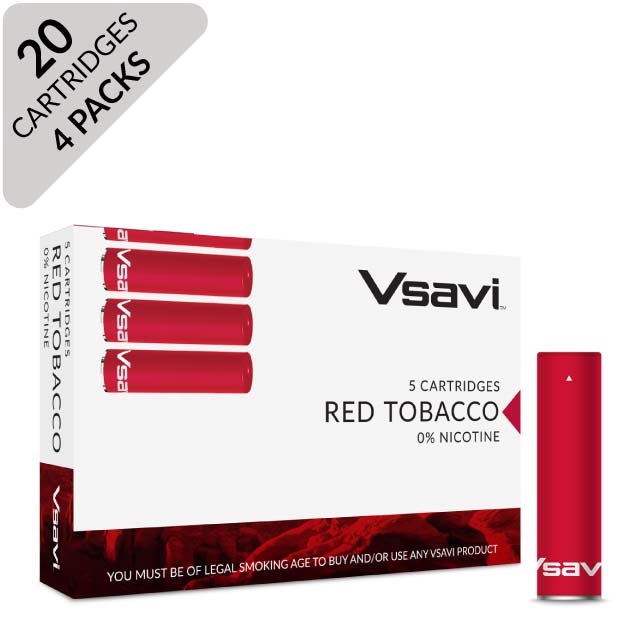 Red Tobacco
This number-one bestseller vape cartridge is very popular with new vapers transitioning from smoking. As studies have shown, smokers who have never vaped before often prefer traditional flavours to fruity flavours, so red tobacco appeals to a mass audience who demand something similar in sensation and taste. A combination of rich notes with Virginian tobacco flavours, it's not overpowering so subtle enough to enjoy as an all-day e-liquid and closely mimics typical flavours from smoking a pack of Marlboro's.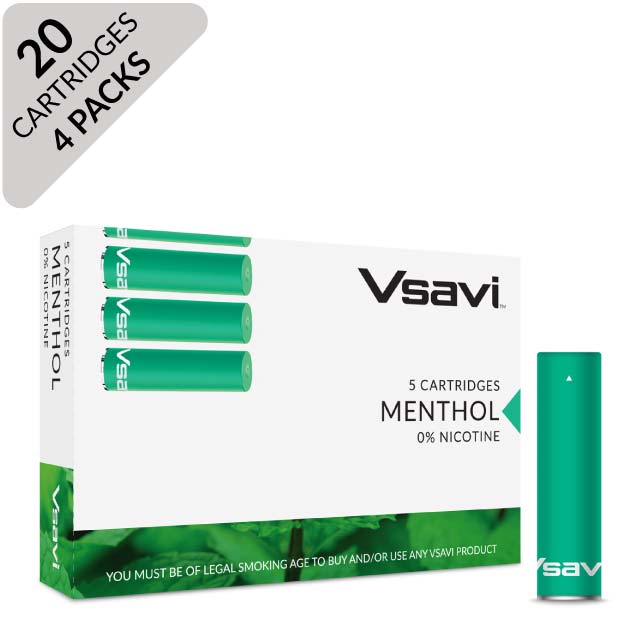 Menthol
Next up we have menthol, a classic cigarette flavour which was actually banned in the UK in 2020. For the thousands of daily searches for this flavour, it's welcomed that there are many e-liquid variations, including this one in cartridge form from Vsavi, replicating the sensation and cooling effect. As explained in this study about the sensory effects of menthol, it acts not only as a coolant but also to reduce irritation that can occur from too much nicotine. With nice minty notes and a variety of strengths to pick from, it adds nostalgic value to this list and offers something traditional but a little sweeter than tobacco flavours.
Cherry
For anyone with a sweet tooth, cherry is the perfect prefilled vape juice to add as a cartridge to your battery-powered Vsavi vape kit. It's a combination of fresh flavours from the iconic summer fruit which screams high quality and something that is not too overpowering on the throat. The type of e-liquid you can use throughout the day but perfect in the evening after a long day. Captures the flavours of the different varieties as any fan of the flavour would expect.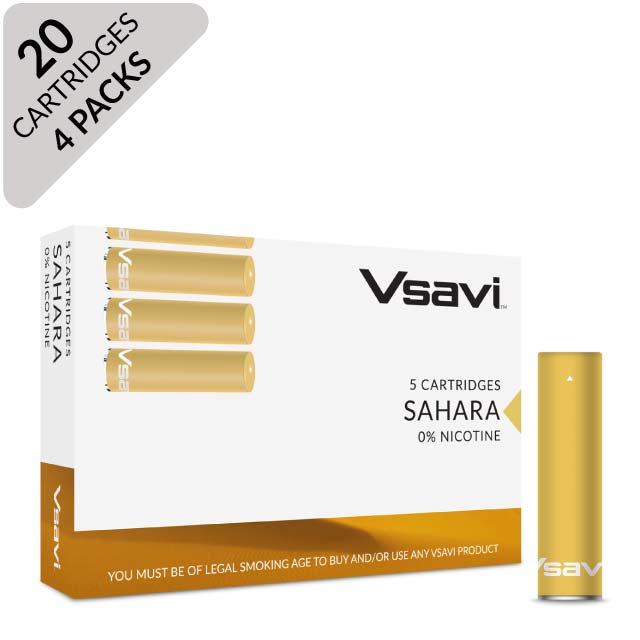 Sahara
A careful blend of Turkish and French tobacco styles, Sahara Tobacco is the cartridge you didn't know that you needed! Mixing mature flavours with smokey notes, it combines the classic taste of Turkish tobacco and French cigarettes. While it would not be liked by some switching from disposable vapes as it's the opposite of a sweet e-liquid, it would certainly appeal to many others on the vaping journey, who may mix between the two nicotine methods or want to cut out cigarettes completely and in search of a similar taste to European-style cigarettes.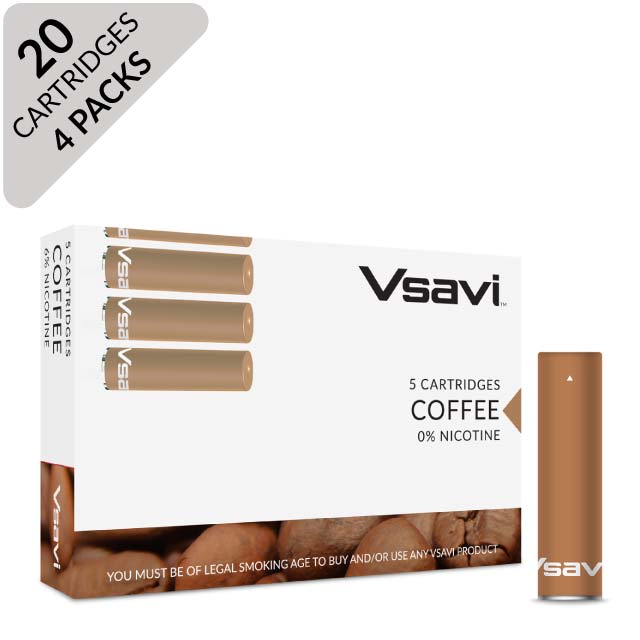 Coffee
Last on our list of top picks is a beverage that many adults rely on to get them through the day. Intense in flavour, you can taste the rich notes with each inhale of vapour from this cartridge, inspired by indulgent Colombian coffee bean flavours, mixed with a hint of mocha. As many coffee e-liquids are often combined with mild creamy notes, it creates the perfect sensation to remind you of the famous warm drink enjoyed around the world.
That rounds up our list of personal favourites to vape fresh out of a pre-filled cartridge vape to start your morning, while on your break at work or relaxing at home on the sofa. Our top 5 flavours are a subjective list because everybody may not prefer these flavours and have a personal one of their own. However, with Vsavi offering 14 different flavour choices, you'll be certain there is something on the list that will not only satisfy your nicotine cravings with a super convenient cartridge but also please your taste buds. Happy vaping!