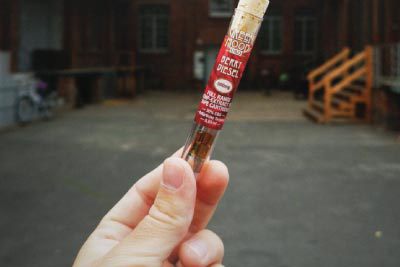 Do you love CBD? You're going to love these Green Mood CBD Cartridges from XEO. Creators of the VOID vape pen and Clearomizer e-cig, the Germany-based vaping specialists, have introduced some pretty special CBD vape oil that requires the attention of CBD newbies and enthusiasts alike. Let's take a further look and find out more.  
What Are Green Mood Cartridges? 
Similar to the disposable nicotine-based e-liquid cartridges you may be familiar with, XEO's brand new Green Mood Cartridges are the perfect CBD products for those with a busy lifestyle,  as well as those seeking a fuss-free way to consume this popular cannabinoid.  
Containing 0.6ml of hemp oil CBD, Green Mood cartridges feature a full spectrum range of cannabinoids and terpenes that will not only taste genuinely great but will also save you some precious time in the process. If you're the kind of person that has a busy lifestyle, it's safe to say that taking the time out to refill your tank with CBD every time you run out may not fit into your day's agenda that easy sometimes. Whether you're running from meeting-to-meeting or trying to fulfil the role of fulltime parent, time isn't always on your side is it?  
By choosing to use a Green Mood Cartridge, all you need to do is unpack a fresh cartridge, screw onto the end of your e-cig and away you go. A great way to eliminate the risk of any potential spillages arising from topping up your e-liquid tank with regular CBD e-liquid, supporting a healthy lifestyle by using CBD has never been more natural. 
For those keen on a completely natural way to vape CBD, Green Mood Cartridges don't use any PG, VG or MCT oil and only contain full-spectrum hemp extract and additional organic terpenes.
Is There A Choice Of Flavours?  
You bet! As opposed to some of the familiar fruit flavours that are used to mask the sometimes acquired taste of CBD, Green Mood cartridges use natural and organic terpenes that are commonly associated with some popular strains of cannabis. Whether you prefer the taste of citrus, strawberry, or fancy a rustic and natural flavour profile to match the preferences of your palate - choose from 5 fabulous flavours such as Lemon Haze, Mango Kush, Tangie, OG Kush and Berry Diesel. 
How Do You Use CBD Green Mood Cartridges?
One of the easiest and quickest ways to consume CBD, using Green Mood Cartridges is as simple as saying '1,2,3'. Compatible with the XEO Clearomizer e-cig battery, and e-cig batteries with a standard 510 thread, unpack your preferred flavour of CBD cartridge, screw on to the end of your e-cig battery and get ready to vape away.  
The Difference Between Full Spectrum And Pure CBD 
As you will know, the cannabinoid CBD is typically derived from industrial hemp, and the majority of CBD products that you may come across will contain pure CBD. To achieve pure CBD; when the hemp plant has been processed, the range of plant substances found within the plant will be separated until a 99% purity of CBD is achieved. The final pure product produced will usually be a white powder or liquid that is both flavourless and scentless. This is then added to a base liquid such as PG, VG for vaping or olive oil for sublingual CBD drops.  
When CBD is referred to as 'Full Spectrum', 'Full Range' or 'Broad Range' - rather than a product that contains only pure CBD, it means that the product will provide an abundance of the natural ingredients usually found in hemp. These extra ingredients will include additional cannabinoids such as CBN and CBG as well as terpenes and nutrients that are naturally occurring elements found in hemp.  
What are terpenes we hear you ask?  Terpenes are found in all plants, fruits and vegetables, and are responsible for the flavour and smell we experience. From limonene found in citrus fruits and herbs to pinene found in pine trees, terpenes are what produce the characterful scents that we commonly associate with our favourite foodstuffs.