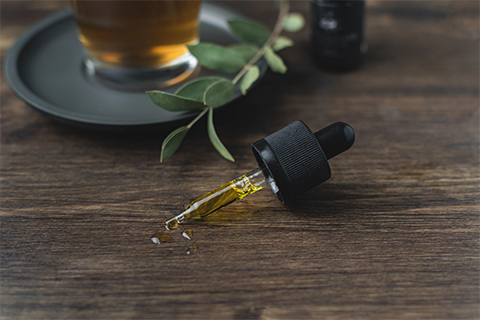 You may already be aware that CBD products are classed as a food supplement, as opposed to a medicinal product. That means that they are not subject to the various experiments and research that all medical products have to undergo to get approved and prescribed.
It also means that any effects from CBD are not medically and scientifically proven, and therefore cannot be recommended for certain medical or mental health conditions.
Why is CBD Not Prescribed as a Medicine?
Any product that is used to help alleviate medical illness must be classified as a medicine. Here in the UK, medicinal products have to go through the necessary motions of testing and must meet the appropriate safety requirements, to be classified as a medicine. An organisation has the final say on such matters - the Medicines and Healthcare products Regulatory Authority (MHRA). This government agency of the Department of Health and Social Care is responsible for making sure that medicines and medical devices that are available to patients in the UK are safe to use.
With companies making a range of claims regarding their CBD products efficacy, and how by using CBD this illness or that disease might be cured and prevented, MHRA concluded that CBD companies were effectively marketing, advertising and selling their products as medicines. While these products may have been deemed by the MHRA to be medicines based on the way companies sell their products, the reality is that CBD companies were not legally entitled to do so.
This means that medicinal products made available to the public require either; a marketing authorisation, traditional herbal registration or a certificate of registration as a homoeopathic product granted by the European Commission or by the UK Licensing Authority.
The procedure of applying to become MHRA approved is costly and as a result, CBD remains a food supplement.
What Do the CTA Do?
CTA stands for the Cannabis Trades Association. The only cannabinoid centric trade association for the UK and Europe, CTA works with all sectors in the hemp and cannabis industry, by promoting good, ethical and legal practice amongst its members. Before CTA came to the fore, the CBD industry had no such organisation in place to speak on their behalf to government officials. CTA isn't a regulatory body. However, their interest certainly focuses on ensuring that the CBD industry is compliant with MHRA and continues to sell products to consumers looking to buy the food supplement to support a healthy lifestyle.
With the CBD industry at risk of being shut down by the MHRA, CTA was set up as a means for CBD companies to have a voice and to provide an environment and instigate a conversation with the relevant authorities. Initially set up by a few cannabis entrepreneurs, CTA set about organising the industry and setting up meetings with the MHRA to elevate the reputation of CBD and for companies to continue selling products to consumers. CTA's goals moving forward were to provide relevant and up to date knowledge about the industry, as well as organising the industry so that CBD can continue to be sold without the kind of medical misinformation that would make them illegal. 
The kind of CBD products that are available to purchase, whether they be CBD oil, moisturisers, vape oils or CBD infused hummus are technically classed as food supplements which means that any mention of a medical claim is a big no, no.
CTA Clamping Down on Companies Making Medical Claims
In 2016, the CBD industry was still in its relative infancy and worth less than £10 million. As more and more people discover CBD, demand for CBD has grown significantly and originally where only a handful of companies existed, CBD products are now provided by hundreds of companies in the UK. This means that being compliant with MHRA standards is more important than it has ever been.
With so many companies now selling CBD, ensuring everybody stays compliant and within the restricted guidelines is somewhat of a task. Nevertheless, should CBD companies continue to make medicinal claims about using CBD, the likelihood is that the MHRA may take further action and shut down an important industry that so many have become accustomed to. The benefit of CBD companies staying compliant is that CBD as an industry can continue to blossom, which means that customers can continue to enjoy using CBD daily.
Is CBD Safe to Use? 
While CBD is not classed as a medicine, the extraction from hemp itself means that only the organic and natural vitamins and minerals found in the plant are used in CBD products. In the EU, the limits of THC which can be found in any CBD product must be below 0.02% per 70mg, which is the daily recommended dose. If you buy your CBD from a reputable company then you will be able to find out where the hemp is sourced, the extraction process, where the manufacturing labs are and what is included in the product with a Certificate of Analysis. No additional products other than the carrier of PG and VG in e-liquids, or Organic Olive Oil or Coconut Oil in CBD sublingual drops need to be added. Unfortunately, it was widely publicised in the US some unscrupulous sellers are trying to reduce production costs and adding unnecessary and sometimes harmful substances to vaping products. Here in the UK, vaping products are all notified and submitted to the European Commission, who set out the TPD and there have not been any reports of harm from vaping CBD products thankfully.
There are also companies selling CBD products that do not contain the concentration of CBD that the label on the bottle says it does. A general rule of thumb is that if a company is a member of CTA, they're likely to be trustworthy. A safe bet to know if a company is trustworthy and safe is to ask for a certificate of analysis. This is a third-party laboratory test that will tell you the cannabinoid contents of your CBD products. Know what's in your CBD products and ask for an ingredients list from the manufacturer and make sure that those ingredients are natural to ensure you are supporting a healthy lifestyle the best you can. 
Sourced from organically grown, industrial hemp, CBD can be used as sublingual drops placed underneath the tongue and swallowed, or added to food and drink.