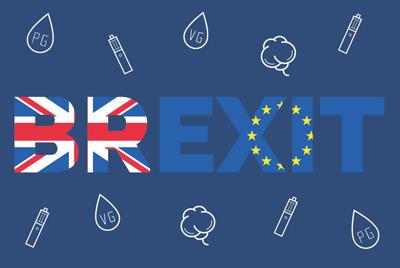 What could Brexit potentially mean for the UK's CBD industry and how will it affect individual users who are keen to continue using the supplement?
What is the Current State for CBD?
When it comes to understanding the modern CBD market, phrases like 'open-pit goldmine' are used for a reason.
One of the biggest established markets for commercial CBD sales is the EU, which is poised to be worth a staggering $318bn with 400% growth projected for 2023. This appetite is matched by the US CBD industry with a conservatively gauged market that is potentially worth over $16bn by 2025.
Let's look at the facts:
UK: The sale and purchase of CBD-infused items are legally allowed, and show no sign of slowing down. However, if you list your products are novel, you must remove them until authorised. Whilst a large number of cannabinoids are illegal under the Misuse of Drugs Act, CBD (or cannabidiol) is fully legal provided it has maximum 0.1% THC.
USA: Despite being a federalised country, the passing of the 2018 Farm Bill has made the purchase and consumption of CBD oil legal in all fifty states of America. While the FDA is actively looking into the regulation of CBD products, they are broadly available and can be freely consumed.
Europe: Europe has seen phenomenal growth in the sale and use of CBD products over the past five years. However, recent regulations around novel foods have thrown a spanner in the works with a 'history of consumption' being needed in order for them to be sold under existing legislation.
What Issues Will Come from Brexit?
While it can be hard to predict what the future of Brexit may be, some of the issues that remain unresolved include:
Uncertainty Over Regulation: While the UK intends to leave the EU, we are still subject to their laws and regulations; ones which have taken a permissive but regimented approach to the production and sale of CBD products. This currently requires them to be made solely from industrial hemp and match the standard 0.1% THC content regulation that is in place throughout the world. If the UK leaves, this could result in looser regulations for CBD and cannabis products, but any exports will almost certainly have to adhere to international standards.
In Short: Brexit could cause internal regulations around CBD to loosen but will need to match the standards of other countries and jurisdictions if we intend to export.
Rest assured, VSAVI will be supplying you with all your CBD products for years to come.
Potential Market Changes: On a more optimistic note, Brexit could carry the potential to make profound changes to the British CBD market. The recent changes to legislation around cannabis-derivative products do show an appetite for helping the public and could spark dialogue that could help funnel more attention and investment into research around CBD's benefits.
In Short: Brexit carries the potential to free the UK to take a more progressive approach to CBD, something that could arguably only become possible with the disruptive power of Brexit.
What Happens Next?
As with most things around Brexit, it's hard to say. When it comes to predicting the direction of future change, it is worth considering who seeks to profit. As CBD is a growing market, the government would be foolish to turn down the additional revenue and economic stimulus that comes from the supplements.
So, What Should You Do?
Staying informed and engaged is the best option. While taking actions like stockpiling will never be necessary, try to keep yourself abreast about the developments through our regularly updated blogs or information on reliable news sites. If CBD products play an important role in you or your family's life, whether it is through managing a lifelong illness, helping to balance mood, or managing pain; contact your local MP and let them know that their choices can affect you.
For more information about CBD and to discuss our range of products, feel free to contact our customer services team - ready and waiting to help.