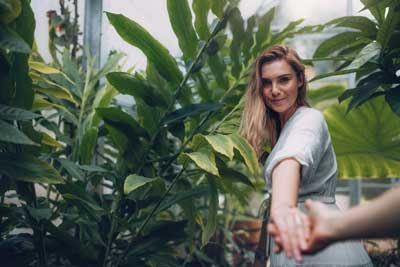 As cannabis products slowly crawl to achieve a level of acceptable and reputable standing, the crop is subsequently commanding some serious economic consideration on a global scale. From Porsche to Coca Cola, let's take a look at how big brands might be starting to cash in on this versatility of this ancient plant.
As more information about the diversity of marijuana begins to become available, consumers are starting to cotton on that using cannabis extract-based products in our day-to-day lives can help maintain a healthy lifestyle. The non-psychoactive and more importantly legally compliant compound, CBD, derived exclusively from the Hemp plant for products sold here in the UK, is one such cannabis extract gaining ground in popularity.
To give you an idea of the projected profitability that the industry expects, experts estimated the 'Green-Rush' was predicted to haul in an impressive $20 billion dollars in revenue by the year 2020. As consumers become sativa-savvy and seek alternatives to high-strength cannabis products, CBD is now expected to overtake marijuana sales and reach $22 billion dollars by 2022, which makes its appeal to big businesses rather significant ones.
"Enjoy CBD"
At the tail end of 2018, the behemoth of the beverage brands, Coca-Cola was rumoured to be in talks with Canadian cannabis company Aurora over the idea of creating wellness drinks infused with CBD (cannabidiol).
It's strange to think that it was not that long ago that anything deemed to be related to cannabis tended to be met with disdain, yet global consumer brands such as Coca-Cola may well pave the way for attitudes to change and for products such as CBD to be viewed in an entirely different light by those who may have long regarded any such association with the plant to be a misdemeanour. Watch this space.
Hemp Cars
Henry Ford famously produced a prototype car made from hemp plastic in 1941 and now Porsche has taken the idea to the next level creating a super lightweight speedster using components made with hemp and flax. The eco-friendly material provides Porsche's Clubsport Cayman 718 with its doors panels as well as its rear wing spoiler. Whilst sadly the car is not legally roadworthy, motoring enthusiasts with the splash to cash will be able to buy themselves a Track Day model for a mere £100,000.
CBD Water
As the popularity of CBD increases, so too do consumers' demands for a wider choice of products in order to access the cannabis extract that may help maintain a healthy lifestyle. Will we start to see CBD water on the shelves of our supermarket in the near future? The answer is a speculative but probable yes. In the meantime, take a look at what CBD supplement is right for you.