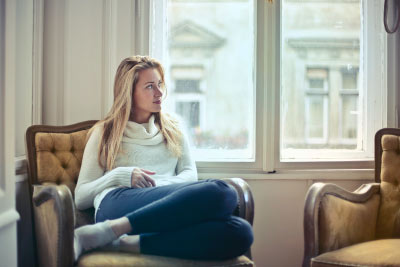 She's been there for you at your lowest lows and celebrated the highest of highs as well as ultimately spending nine months carrying you in her womb - followed by however long in labour - just so that you could enter the world.
Celebrating mothers near and far this March, for an altogether alternative way to treat your Mum this Mothering Sunday, why not think about introducing CBD into their lives?
Try CBD Tongue Drops
Mother's Day is the perfect excuse for mum to put her feet up. Whether it's been endless Sunday Roasts of which you've been a grateful receiver and eater of, or the umpteen times she's come to the rescue when you've needed a babysitter, the day should be full of rest and relaxation.

By placing a few of VSAVI's CBD Oil Drops under the tongue or combined with a morning coffee, mum can take some time out from a busy day.
If this is mum's first time with CBD, start off with a lower strength of 300mg or 400mg of VSAVI's High Grade Hemp Extract CBD Oil.

Proceed, by instructing mum to stay put and relax, before you head off into the kitchen to cook up a sumptuous feast of her favourite foods.
Mothering Sunday Massage With CBD
For the ultimate treat and to really sweep Mum off her feet, why not indulge dear Mum with a massage using CBD Oil? For a mini spa-like experience, VSAVI's tongue CBD drops can be used as a topical oil on the skin.
Simply use 1-2 drops warmed in your hands and massage gently and slowly into the skin.

Currently, no palliative or remedial benefits are recognised by the EU and the UK with regards to the medicinal benefits of CBD.
These products are a food supplement and are not intended to treat, prevent, or cure any disease. Food supplements are not a substitute for a healthy lifestyle.
Does Mum Smoke? Help Her Quit With Vaping
If mum is partial to a puff on the odd cigarette, then buying a CBD Vape Kit for her this Mothering Sunday could be just the ticket to seeing a smoke-free Mum in the future. A basic starter kit will come with everything your mum needs to Vape CBD straight away including; a 10ml bottle of pure organic CBD vape oil, a 4.2V battery vape pen, refillable cartridge, and USB charger.

Providing a great alternative to vaping nicotine e-liquid, vaping CBD may just help mum become both smoke-free and nicotine-free. Win. Win.
Happy Mother's Day.